Student Partners are a group of Sheridan College student representatives working together with Sheridan College and Sheridan College Foundation members to raise community awareness about College programs and Foundation initiatives. Student Partners assist with alumni and community awareness and donor activities on behalf of the Sheridan College Foundation. The Foundation provides the Student Partners leadership training, exclusive scholarships and social networking opportunities. Students are selected based on a Sheridan College employee recommendation, completion of the Student Partners application, and a brief interview process.
For more information about the Student Partner program, or if you wish to apply to become a Student Partner, please contact Dee Davis (307-675-0702) or Bobbi Mitzel (307-675-0703) at the Sheridan College Foundation office.
Our Student Partner Spotlight:
---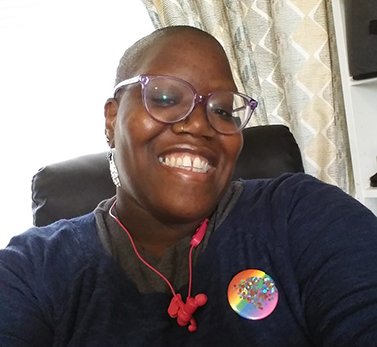 Tehn Forte – A Student's Quest for Success
Growing up outside of Atlanta, GA  in a large Liberian American family, Tehn Forte never expected to end up in a small town in Wyoming. Tehn is an artist, writer, student and an activist for social justice, and is currently serving as vice president of the LGBTQ+ student organization at Sheridan College. Identifying as "They or Them" for personal pronouns, Tehn came to Sheridan College in the fall of...
---
More Student Partner Spotlights: