Student Partners are a group of Sheridan College student representatives working together with Sheridan College and Sheridan College Foundation members to raise community awareness about College programs and Foundation initiatives. Student Partners assist with alumni and community awareness and donor activities on behalf of the Sheridan College Foundation. The Foundation provides the Student Partners leadership training, exclusive scholarships and social networking opportunities. Students are selected based on a Sheridan College employee recommendation, completion of the Student Partners application, and a brief interview process.
For more information about the Student Partner program, or if you wish to apply to become a Student Partner, please contact Dee Davis (307-675-0702) at the Sheridan College Foundation office.
Our Student Partner Spotlight:
---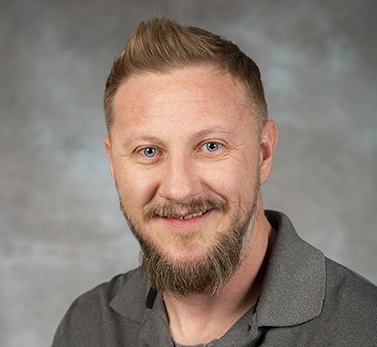 Student Spotlight – Eric Trueblood
As the Sheridan College student of the year in 2021, Eric Trueblood is the epitome of perseverance, dedication and success through life's obstacles. Eric is a United States Marine Corps Veteran and a United States Army Veteran, having served overseas in both Iraq and Afghanistan. While on his second deployment, Eric was a recipient of the Purple Heart medal, given to those service men and women who...
---
More Student Partner Spotlights: