Student Spotlight – Eric Trueblood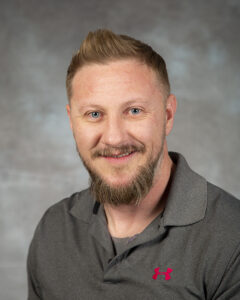 As the Sheridan College student of the year in 2021, Eric Trueblood is the epitome of perseverance, dedication and success through life's obstacles.
Eric is a United States Marine Corps Veteran and a United States Army Veteran, having served overseas in both Iraq and Afghanistan. While on his second deployment, Eric was a recipient of the Purple Heart medal, given to those service men and women who suffered injury during combat, and the Army Commendation Medal with Valor.
Before and after his military service, Eric has attended Sheridan College, maintaining above a 3.8 GPA while taking full-time credits each semester and maintaining employment outside of the college.
He is also well known in the student veteran community as a helpful and involved individual. Samuel Draznin, the SC Veteran's Advisor said of Eric, "I know I can count on Eric to lend a hand to other veteran students, and his success here at Sheridan College provides an immaculate example for other veterans and veteran students to follow."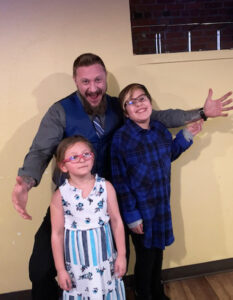 He continued, "Eric also happens to be an amputee from injuries he suffered in combat in service to our nation, and is a single father of two girls whom he raises here in Sheridan. He achieves what many students without employment, and without outside responsibilities hope to achieve."
Of his time at Sheridan College, Eric stated, "Sheridan College has given me the opportunity to set a positive example for my daughters. The faculty goes above and beyond for their students to ensure success. The Veteran's Center at Sheridan College is next to none; SC Veteran's Advisor Sam Draznin is beyond helpful and ensures all his students have what they need to be successful."
Eric is currently pursuing his Nursing degree at Sheridan College after graduating with an Associate of Science degree in Exercise Science with High Honors and Certificate of Completion in Personal Trainer Education with High Honors in 2021.
Eric's academic performance, his reputation of courage and integrity, his contributions to the veteran community on campus, his reputation among staff, faculty and students, and his inclusive, helpful, and positive attitude have all made him more than deserving of the 2021 Student of the Year Award!
Click Here for more information about Sheridan College Veteran Services.