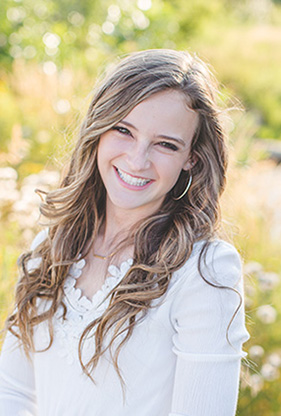 Cassidy is one of our Sheridan College Foundation Student Partners.  She joined the Student Partners program in September 2018 as a freshman.
Where are you from?
I am from Sheridan, Wyoming
What is your job title and where do you work?
Student Partner (Foundation)
What is your current major?
Dental Hygiene
What are your goals? Where do you see yourself in 5 years?
My goals include graduating the Dental Hygiene Program at Sheridan College debt free and becoming financially stable in order to sustain a job, a home, and a family.
When I need a break from academics….
I always get a snack and watch a couple episodes of "Friends".
My scholarships are important because…
I realize the path I am choosing will be expensive for me. Education is essential to my success. Therefore, in order to be successful, I must be able to afford things like tuition, books, meals and housing. With scholarships, I will need to worry less about where the money will come from, while concentrating more on my studies. I use these scholarships towards college expenses because, while my parents are willing to help me when needed, I have decided to be more independent and pay for college on my own. I am also setting the goal of leaving college debt free, because I know how difficult it can be to pay back student loans and the interest they accumulate the longer they sit unpaid. I am extremely grateful for the ability to continue my education and I strive for excellence.
What do you love most about Sheridan College?
I enjoy the fact that everyone is so friendly and willing to help you when you are in need. If you go in for office hours or talk to professors after class, they are more than willing to make sure you have what you need and are always willing to answer your questions.
How has being a Student Partner for the Sheridan College Foundation benefited you?
Being a Student Partner introduces me not only to other students on campus, but to important, influential adults out in the Sheridan community. I enjoy having breakfasts every so often where we all sit down and listen to speakers, however I believe the most beneficial moments are when we have big events. People see how young Students Partners are and want to know more about why we are here. They are genuinely interested in what we have to say and care about the future of these students at Sheridan College. I like being considered one of many "faces of Sheridan College". Being a Student Partner is an honor that not many students can say they are a part of.