At Sheridan College, we are proud of every student. The Distinguished Alumni awards give us an opportunity to profile students who have gone on to "do well" in the world, and who have remembered Sheridan College along the way.  The awards go to alumni who have earned an Associate's degree or a Certificate of Completion in a non-degree program at Sheridan College. Honorees have demonstrated achievement in their chosen profession, service to the community, or outstanding contribution to Sheridan College.
If you know of a deserving alum and would like to nominate him/her as a Sheridan College Distinguished Alum, please Click Here to complete our online Distinguished Alum nomination form. Each year's Distinguished Alum is selected in March by the SC Alumni committee and presented with the award in May.  Click Here for a printable Nomination Form.
Our current Distinguished Alum is featured below:
---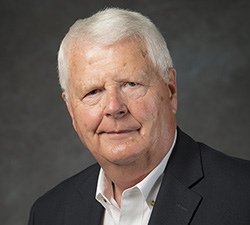 Torrey Moody – 2018 Distinguished Alum
Before he enrolled at Sheridan College in 1963, Torrey Moody was an ambitious, hardworking teenager with a dream to make it in business. Since then, that dream has become a reality. Moody now owns and operates nine franchises in Colorado, Wyoming and Montana.  A third generation Sheridan County resident, he believes the education he received at Sheridan College built the foundation for a successful...
---
Our past Distinguished Alumni: