Sheridan College students are very fortunate to have great support from donors. For the 2015-2016 year the Sheridan College Foundation awarded $713,982 in scholarships to Sheridan College students. These scholarships were provided by a variety of generous donors, from individuals to corporations to Foundations, with some gifts dating back to 1956. Thank you to our loyal donors!
The Sheridan College Foundation handles over one hundred and seventy scholarships with a wide variety of qualifications, including but not limited to: art, construction, dental hygiene, nursing, machine tooling, engineering, music, scholastic achievement, non-traditional students, veterans and more. The Sheridan College Financial Aid office works with the Sheridan College Foundation to match scholarships with qualifying students. Interested students have to apply for the scholarships through the Sheridan College Financial Aid office.
---
Our current Student Partner Spotlight: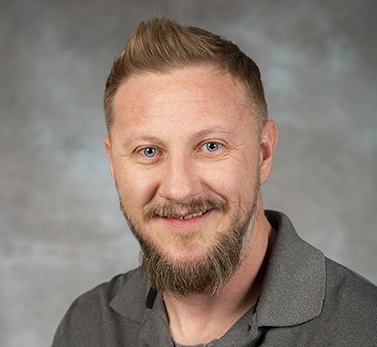 Student Spotlight – Eric Trueblood
As the Sheridan College student of the year in 2021, Eric Trueblood is the epitome of perseverance, dedication and success through life's obstacles. Eric is a United States Marine Corps Veteran and a United States Army Veteran, having served overseas in both Iraq and Afghanistan. While on his second deployment, Eric was a recipient of the Purple Heart medal, given to those service men and women who...
---
More Student Partner Spotlight Profiles: