Dr. Karmen Kirtley – 2014 Distinguished Alum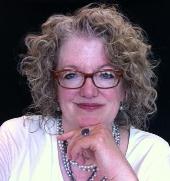 Dr. Karmen Kirtley began her work at Sheridan College in the early 1980s, taking a number of photography classes. She enrolled full-time in 1996-97 to pursue an A.A. degree. Although a non-traditional student, she actively participated in campus activities and distinguished herself by winning the Ray Kroc Award for outstanding college academic achievement and the 1998 President's Award as the Outstanding Graduate.
While carrying a heavy work schedule and a challenging academic program, Karmen became an outstanding leader with the Speech and DebateTeam. She led the1997-98 Speech and Debate Team to nine national championships, garnering dozens of regional and national awards in eight different competitive events. She twice represented Wyoming (as state champion) at the national finals of the Interstate Oratorical Association. In addition, at the 1997-98 Phi Rho Pi small college National Speech and Debate Tournament, which her Sheridan College team won, she was selected by the over 4,000 competitors to receive the prestigious Neil Warren Educational Fellowship Award for National Leadership.
Karmen continued her education at the University of Wyoming. She earned a B.A. degree in Secondary Mathematics Education in 2001, winning academic achievement awards from both the College of Education and the Department of Mathematics.
After graduating from the University of Wyoming, Karmen began her career teaching mathematics at Manuel High School in Denver, Colorado. At the same time, she pursued a master's degree (in Curriculum and Pedagogy in Mathematics), which she earned in 2004 from the University of Colorado-Denver.
When Manuel High School was closed in 2005, Karmen began teaching at South High School in Denver. Describing Karmen as "a gem," South High School Principal Dr. Kristin Waters wrote, "She is a compassionate, dedicated teacher who is committed to ensuring that all students achieve their goals through education. . . . Her students appreciate her patience, her willingness to help and never give up on them." In 2008 the mayor of Denver presented Karmen with the prestigious "Mile High Teacher Award" for her outstanding teaching successes.
While continuing her exemplary high school teaching, Karmen also began teaching as an adjunct professor at the University of Colorado-Denver. For the last eight years she has developed and taught "Curriculum Theories in Urban Education," a graduate-level course "focused on helping working public school teachers . . .understand how their pedagogical orientation and their own cultural perspectives can affect the learning experiences of their students as well as their own professional experiences."
During this time, Karmen continued her higher learning and earned a Ph.D. from the University of Colorado Denver in Educational Leadership and Innovation in 2012. Her focus is to continue to use the knowledge and voice her Ph.D has afforded her to work for equity for all students in public education.
Dr. Karmen Kirtley has enriched every community of which she has been a part. As a student she provided leadership and modeling throughout the national forensics community. She has immeasurably enriched her local community by changing the lives of students and making them productive citizens. She has encouraged her graduate students to continue their educations in areas of service to others. She has enriched her academic community through her significant scholarly research, publications, and appearances in regional and national conferences.
Dr. Karmen Kirtley is indeed a Sheridan college alumnus of great distinction.