Torrey Moody – 2018 Distinguished Alum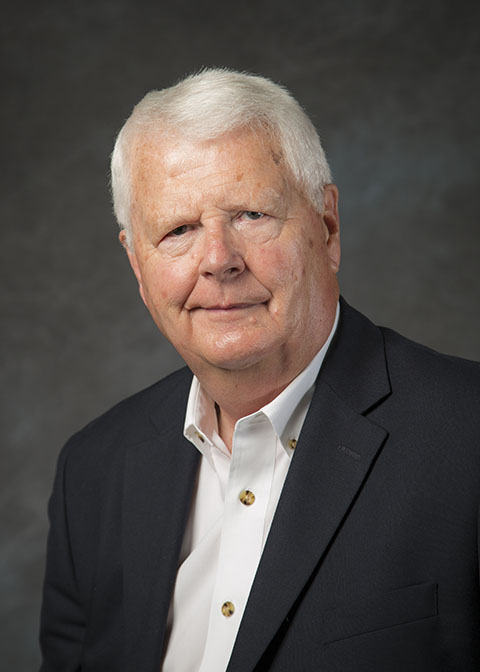 Before he enrolled at Sheridan College in 1963, Torrey Moody was an ambitious, hardworking teenager with a dream to make it in business. Since then, that dream has become a reality. Moody now owns and operates nine franchises in Colorado, Wyoming and Montana.  A third generation Sheridan County resident, he believes the education he received at Sheridan College built the foundation for a successful career.  Click Here for Torrey's Distinguished Alum Video.
"I received a great education at Sheridan College," he said. "It also made good economic sense to start there. Sheridan College was very affordable, and the ability to take out an interest-free loan from Whitney Benefits made it possible for me to even think about going to college. It was a great place to start my education, and I am so thankful."
Selected as the 2018 Sheridan College Distinguished Alumnus for his professional, philanthropic and personal achievements, Moody illustrates true leadership.
"He is totally self-made," said Scott Ludwig, who was one of the individuals who nominated Moody. "Torrey is proof of someone living the American Dream."
Born in 1944, Moody lived on his family ranch in Kirby, Montana until he and his parents moved to Story, Wyoming in 1950. He graduated from Sheridan High School and attended Sheridan College where he majored in business administration. After he graduated in 1965, he transferred to the University of Wyoming and received his Bachelor of Science in Business Administration in 1967.
He served in the U.S. Army in Vietnam as an air traffic controller for one year and then returned home to Sheridan in 1969, ready to start a business. He spent a lot of time walking up and down Main Street, asking business owners if they were interested in taking him on as an apprentice or if they were looking for a buyer. Although not right away, his persistence eventually paid off, and he found success in sales, construction and real estate.
In 1985, he traded an apartment building for two Taco John's, one in Sheridan and one in Gillette. Both stores were walk up trailers without seating areas. In two years, he increased sales volume by 50% at both stores, and his career as a successful franchise owner was born.
"In business you have to have a vision, be resilient and always put money aside for when things don't work out," Moody said.
Thanks to his vision and hard work, Moody is now affiliated with Arby's, Taco John's, Good Times Burgers and Frozen Custard, and Dairy Queen. He has received many professional awards and accolades throughout his career, including "Taco John's Franchisee of the Year", "#1 Taco John's in Sale Volume", among many others. He also served on the Advertising Production Committee for Taco John's and the Board of Directors.
When asked what is most rewarding about his work, Moody said that he enjoys helping others grow and succeed. This illustrates his giving spirit, as he has generously volunteered his time and financial resources to a long list of local organizations, including Sheridan College.
"When I was greeted by Torrey's warm smile and inviting personality, I instantly felt inspired by this amazing man," said Jen Crouse, Sheridan College Foundation executive director. "We are excited to recognize Torrey for not only his significant professional and personal achievements, but also for his dedication to Sheridan College and the Sheridan community as a whole."
Congratulations Sheridan College Distinguished Alumni 2018 – Torrey Moody!