Zane Garstad '85 – 2023 Distinguished Alum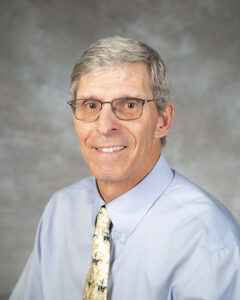 "I think the meaning of life is to bring value to people and to recognize value. It really brings out the best in people." – Zane Garstad on his philosophy of life…
Hailing from Southern Alberta, Canada, Zane grew up in a rodeo family where from a young age he rode calves, steers and then bulls. His father was a successful professional bull rider, but still struggled financially.
"It was a big motivator to pursue an education because I could see that my father, even though he was a successful career bull rider, still had trouble making ends meet. I wanted something to fall back on."
When he was offered a scholarship to Sheridan College by Pat Hamilton, the rodeo coach, he jumped at the chance.
"Being the first in my family to go to college, I was really fortunate to end up at Sheridan College. It was very affordable, and with the rodeo scholarship and a Canadian student loan, I was able to rodeo and pursue my education!"
Sheridan College proved to be a great stepping stone for Zane. "I wasn't a great student at the start. I wasn't ready for a university setting. At SC there was a lot of personal attention, and people knew if you didn't go to class. The teachers and my coach all held me accountable, and because of their belief in me, I started to believe in myself."
He excelled on the Rodeo team, making the College National Finals his first year as a bull rider. He broke his leg his sophomore year, but came back to compete the following year, coming in third in the region.
After graduating from Sheridan College with an AS in Business, Zane received a scholarship to rodeo for the University of Wyoming, where he earned his Bachelor's in Business Management.
He rodeoed a few years professionally before coming back to Sheridan. When the position of head coach for the Sheridan College Rodeo team became available in 1990, Zane applied and was awarded the job. His impact was immediate – taking the team from 9th in the region to 3rd that first year, and 2nd the following year.
In 1992 Zane applied for the position of Director of Admissions and spent the next 22 years in various administrative positions in Admissions and Enrollment services at Sheridan College, all while earning his Master's in Public Relations from Montana State University.
"I loved it. I'm a people person and I loved the college for what it had done for me, so I could speak from personal experience. I loved the people I worked with at Sheridan College and in the community as well. Sheridan is truly a special place."
In 2014, Zane took a new position of Director of College Services, where he managed the Agripark facility, food services, bookstores and conferencing. He had to learn a new skillset with these responsibilities, but he approached his new duties with his usual enthusiasm and excellence.
Zane retired from Sheridan College in 2020 and joined Century 21 BHJ Realty Inc as a Sales Associate, and, in typical Zane fashion, promptly earned awards for excellence at his new profession. He is very happy with the direction his life has taken. "I really enjoy real estate, and it allows me to do what I do best, which is interact with people!"
Throughout the years, Zane has been deeply involved in the Sheridan community as a volunteer; as a member of the Sheridan WYO Rodeo board, with the local hockey program, the local theater, the Sheridan County Travel and Tourism board, and many other local organizations.
He is blessed with a great family: his wife Lisa, his daughter Shelby and son Logan.
Sheridan College and the Sheridan community are very blessed to have Zane Garstad as a member of our community and we are so proud to honor him as our 2023 Distinguished Alum!