Colonel Michael Wells – 1999 Distinguished Alum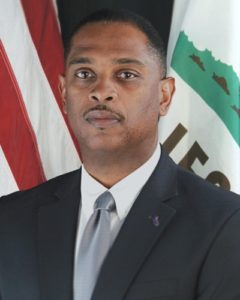 Michael Wells attended Sheridan College on a basketball scholarship from 1977-1979, playing for Coach Bruce Hoffman. "Coach Hoffman is a man that I have the utmost respect and admiration for. He's a person who taught ethics, courage and determination to the players that attended Sheridan College."
After graduating from Sheridan College, Colonel Wells attended and graduated from the University of California, Berkeley. He earned a Juris Doctorate degree from the University of Pacific, McGeorge School of Law and a Master of Science degree in Strategic Studies from the United States Army War College.
He attended the Duke University, School of the Environment. He has numerous awards and decorations including the Legion of Merit with Bronze oak cluster, Bronze Star, Defense Meritorious Service Medal, Meritorious Service Medal and the Combat Action Badge.
Colonel Wells is a combat veteran of the Iraq War and service in the Balkans (NATO HQ, Sarajevo, Bosnia). He has served in multiple positions of authority at the California Military Department since 1991, including Deputy Commander of the Youth and Community Programs Task Force, Director of Manpower and Personnel, Chief of Logistics, Director of Governmental Affairs, Plans Officer and Chief of Environmental Programs.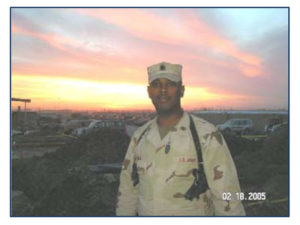 Militarily, Michael Wells retired in June 2013 as a Colonel from the U.S. Army and the California Army National Guard serving multiple positions of increased responsibility, including Commander of the 223rd Infantry Regiment and Camp San Luis Obispo. Wells served as the Chief of Intelligence Operations at NATO Headquarters in Sarajevo from 2008 to 2009. COL Wells was instrumental in expanding California's role with the Nigerian Military as a part of the U.S. Army's State Partnership Program. He served as Assistant Chief of Staff for Intelligence at the 40th Infantry Division at Joint Training Base Los Alamitos from 2006 to 2008. Michael also commanded the 250th Military Intelligence Battalion at Camp Victory, Baghdad, Iraq from 2004 to 2005.
In 1981 Wells married his college sweetheart, Karen Okano, who graduated from Sheridan College's dental hygiene program. The couple have two children. Michael is a Life Member of the Veterans of Foreign Wars, The American Legion and AM Vets.
Michael currently serves as the Undersecretary for Operations at the California Department of Veterans Affairs, a post he was appointed to on March 13, 2013, by Governor Edmund G. Brown Jr.