Witzel Family Foundation and SC Celebrate Milestone!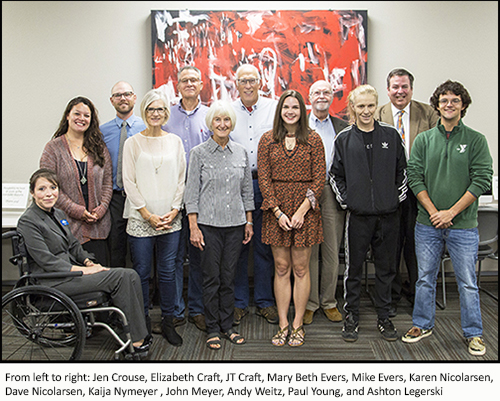 Sheridan College Foundation is excited to celebrate with the Witzel Family Foundation – reaching a milestone of giving with a total of $1,045,000 provided for the support of students and the enhancement of our community!
The Witzel Family Foundation has recently partnered with Sheridan College to purchase two pianos for the student practice rooms, music technology equipment, and two pianos for the WYO Theater's College facilities.
In addition, currently five Witzel Scholarship recipients are attending Sheridan College. These students include: Nicholas Eaton, Andy Weitz, Kaija Nymeyer, Ashton Legerski, and Tyler Osborn.
Thank you Witzel Family Foundation for your continued support and congratulations on your latest milestone!