Sheridan College Nursing Students in the News
On January 26, 2018, there was a fantastic article in the Sheridan Press about our very own Sheridan College Nursing students, twins Trae and Tyler Kauffmann. It chronicles their story from high school to what led them to come to Sheridan College and enroll in the Nursing program.
Click Here to read the whole article.
The Kauffmann brothers truly embody what Sheridan College students are all about!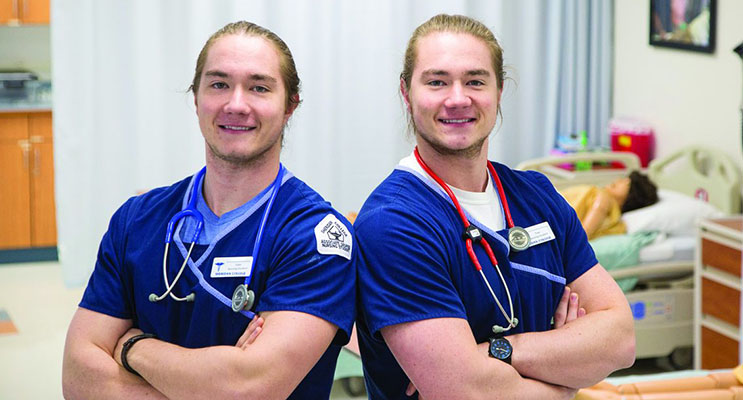 Photo from the Sheridan Press article