SC Students Tops at National SkillsUSA
July 3, 2019 – Eight Sheridan College students traveled to Louisville, Kentucky, last week to compete against thousands of their peers at the SkillsUSA National Leadership and Skills Conference. All eight students placed within the top 15 in the nation and half placed in the top 10.
Only those students who won gold medals at the Wyoming SkillsUSA competition in April were eligible to compete at the national competition.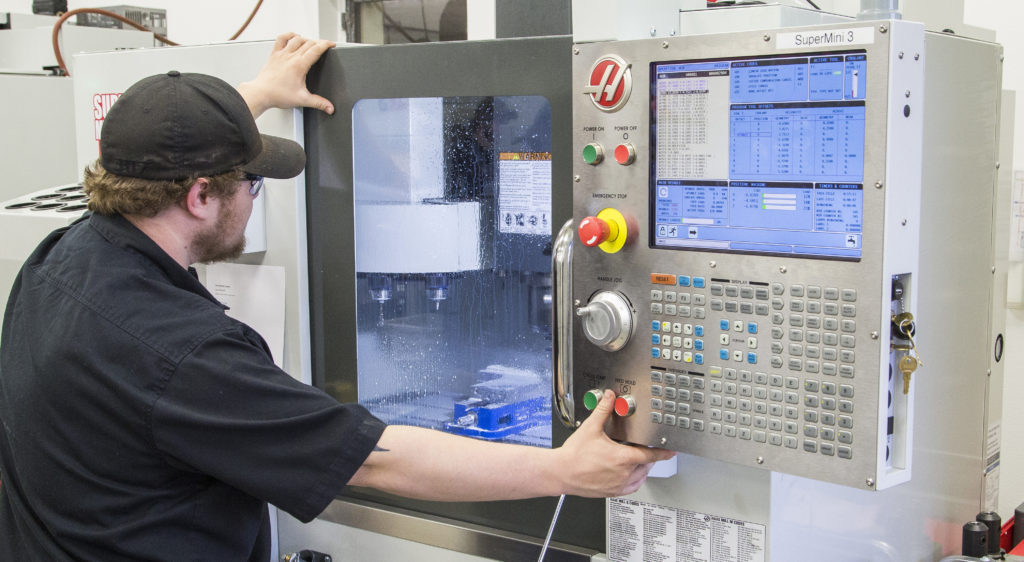 In team competition, students Candice Ayers of Sheridan, John Marrs of Whitewood, South Dakota, and Trevor Clark of Jordan, Montana, finished 13th in Automated Manufacturing. Kyle Jerney of Sheridan and Troy Replogle of Billings, Montana, took ninth in the nation in Additive Manufacturing.
In individual competition, Sheridan College student Garrett Dixon of Lance Creek, Wyoming, finished eighth in Cabinetmaking, and Eric Peter of Circle, Montana, finished 11th in Carpentry. Keith Kinsinger of Gillette, Wyoming, took home 10th overall in CNC Technician. Sheridan College students secured 18 top 25 spots at nationals over the past three years.
"Sheridan College students consistently demonstrate they are competitive with the best in the nation," said Jed Jensen, dean of career and technical education for Sheridan College and the Northern Wyoming Community College District. "Their performance at SkillsUSA points to the high quality of education they are receiving, and we are so proud of their accomplishments."
More than 6,000 outstanding career and technical education students competed in 100 different trade, technical and leadership fields at the conference. Students worked against the clock and each other, proving their expertise in occupations such as welding, computer-aided drafting, precision machining, diesel technology and culinary arts. Industry professionals, trade associations and labor organizations helped direct the competitions.
The philosophy of the SkillsUSA competitions is to reward students for excellence, to involve industry in directly evaluating student performance and to keep training relevant to employers' needs.
To learn more about SkillsUSA, visit www.skillsusa.org or the Wyoming chapter website at www.skillsusawyoming.org.