Staff Receives Facilitator Training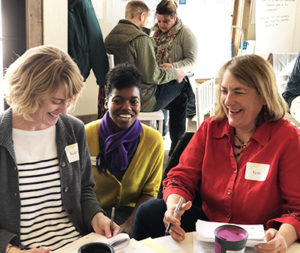 Following incidents of racial intolerance at Sheridan College, Sheridan College Foundation funded a grant by the Campus Life & Housing department to attend a Community Dialogue Facilitator Training by an organization named Essential Partners.  The goal was to teach participants to facilitate difficult conversations to address challenging issues.
Participants would learn how to:
Create a context for people to communicate with self-confidence and care about difficult or divisive topics;
Break destructive communication habits like avoidance, silence, or reactive responses, enabling those in a conversation to feel truly listened to;
Design conversations, dialogues, or meetings with clear purpose, full participation, and a structure for moving forward; and intervene to support a group through rough spots.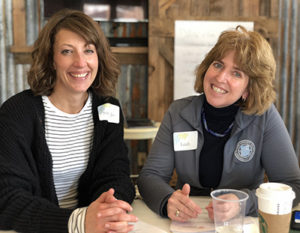 Sheridan College had twelve individuals participate in and finish the training along with two staff members from the Center for a Vital Community. During the training, participants had multiple opportunities to work with different individuals from Sheridan County to practice the facilitation techniques taught by the Essential Partners trainers.
Many community members participated in the training, which lasted two days. Amy Albrecht from the Center for a Vital Community stated "the best thing was seeing almost sixty diverse community members spending two full days learning how to have tough conversations without judgement or labeling – it's all about listening for understanding, not agreement."
Through this training, Sheridan College staff and faculty will be better able to prevent or address any sensitive or divisive issues that may arise in the future, ultimately creating a more inclusive campus through dialogue.