Dental Hygiene Program Awarded F/S Grant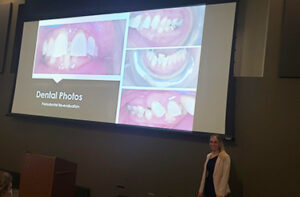 The Dental Hygiene program was recently awarded a grant to purchase new intra-oral cameras for Dental Hygiene students to use in patient clinicals. Many dental practices have intra-oral cameras and future employers expect their dental hygienists to be competent in their use.
The grant, funded by generous donors to the Sheridan College Foundation, allowed the program to buy state-of-the-art equipment that students must be proficient with in order to be highly qualified and successful in their field.
The students took full advantage of the new technology, learning how to use the images to help educate their patients in oral health. They were able to show patients the condition of their gums, restorative needs, and areas in the mouth they may have been missing while brushing.
At the end of the semester, students presented a Power Point presentation of their clinical cases of periodontally involved patients. Intra-oral camera images were extensively used in the cases they presented.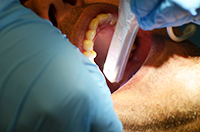 In addition to priming students for success in the dental hygiene field by providing state-of-the-art equipment to train with, the purchase of the intra-oral cameras may have another important impact. In the future, the periodontal case presentations using the camera images could be used as evidence for meeting our Dental Hygiene program goals and outcomes.
The Sheridan College Foundation is proud to support the Dental Hygiene program with this grant that advances not only student success, but program success as well!