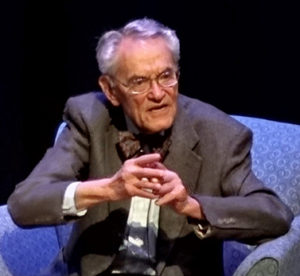 Dr. Sy Thickman presented his lecture "The Way We Were" on Thursday, September 27, recounting the history of many of Sheridan's major institutions. The lecture was well attended, and was live-streamed and recorded for those not able to attend.  Click Here to enjoy the recorded lecture.
The Sheridan Press was there and wrote the following article:
SHERIDAN – Longtime Sheridan resident Dr. Sy Thickman kicked off Sheridan College's Faculty Lecture series Thursday by recounting the history and growth of several of the community's organizations.
Dr. Rachel Bergman, Sheridan College's Dean of Performing and Visual Arts and a member of the Faculty Lecture Series Committee, said the purpose of the lecture series is to connect Sheridan College's faculty with the community and allow the community to benefit from the expertise of Sheridan College's staff. 
For the full article please Click Here.