Tonna Thomas '19 – Life-Changing Education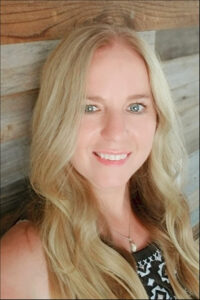 "I was terrified of failure, but Billie Rae Charles made me believe that I could be successful."
Tonna Thomas was the mother of five young children, had a full-time job and was home-schooling some of the children when she decided to go back to school.
Tonna had just moved back to Sheridan and knew she eventually wanted to have a meaningful career. She got the ball rolling by enrolling in the GED program at Sheridan College. Billie Rae, the Instructor of the High School Equivalency/GED program, helped her every step of the way.
"It was difficult, I was stretched pretty thin, and a lot of sacrifices had to be made, but my family was very supportive. My husband told me to 'go for it'!"
Tonna really enjoyed her classes, and when she graduated, she asked Billy Rae if she thought she was capable of earning her Associate's Degree. Billie Rae responded, "If anybody can, you can!"
Encouraged, Tonna enrolled at Sheridan College. She was able to take a mixture of online and evening classes in addition to regular on-campus classes so she could continue to work and take care of the kids.
"Financially, it wouldn't have been possible without the scholarships I received. I wish I could go back and show the scholarship donors just how much they have helped me.  Getting my education was life-changing for me and my family!!"
After graduating Sheridan College with Associates Degrees in Psychology and Social Science, Tonna continued her education at the University of Wyoming. She graduated with a Bachelor's in Psychology and a minor in Sociology in 2020 and is now working as an Agent for Probation and Parole in the Sheridan area.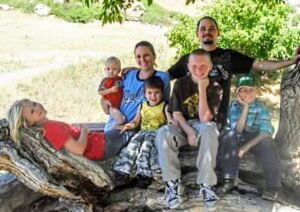 "My life and my family's lives are completely different now. I have a career I love, we have a nice home, we are financially more comfortable than we were with just my husband's income, and I feel I have set a good example for my kids."
Asked what educational advice she had for someone who was in her shoes, she replied, "You are never too old and no matter what you've been through in life it's not too late, go for it, you won't regret it. Chase your dreams!"
It was a long tough road for Tonna to get to where she is today, but it was all worth it. "Once I make my mind up to do something, I give it everything I have. The encouragement and help from my family and Billie Rae a long time ago put me on a path to success and I couldn't be more thankful!"