SC Alum Beck Bridger Earns Miss Wyoming USA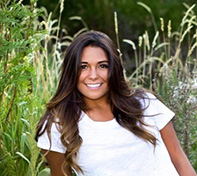 SC Alum Beck Bridger earned the Miss Wyoming USA crown last weekend in Gillette. This is the second time that Beck has represented Wyoming in a pageant, having won the 2018 Miss Wyoming in the Miss America pageant.
Beck attended Sheridan College and received her Associate's Degrees in General Studies and in Music and Fine Arts.
We at Sheridan College are very proud of Beck for representing our state in the Miss USA pageant!
Click Here to read the May 20, 2023 article in the Sheridan Press about Beck's latest win.