Larissa Bonnet '00 – Serving SC and her Community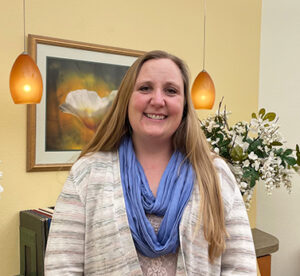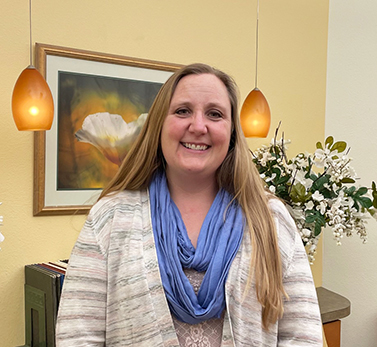 "I don't know, I will probably get a job….." That was Larissa's answer to her dad's question on what she was going to do after high school graduation. He made her a bargain – he would help support her financially if she went to college – so she decided to enroll at Sheridan College.
Larissa had not been keen on going to college as she had not enjoyed high school. Schoolwork did not come naturally to her. She was, however, very pleasantly surprised at all of the resources available at SC for academic help. "There was help for any subject and the instructors themselves were available for extra help if needed. I started feeling comfortable academically. The staff at Sheridan College really put student success in the forefront of everything they do. They helped me find my voice."
After graduating from SC in 2000 with a degree in Elementary Education, Larissa enrolled at Mesa State College (now Colorado Mesa University). She graduated with a Bachelor's in Social Sciences and then went on to earn a Master's in Counseling and Human Services from the University of Colorado.
Following graduation, Larissa took a job in Maine as the Coordinator of Campus Life for the University of New England. When a similar position opened up at Sheridan College, she jumped at the chance and came back home to Sheridan.
"Sheridan College had done so much to set me on the path to success, I felt like I owed it to them to come back with the experience I had gained and give back to my alma mater."
When Larissa arrived back at Sheridan College, she immediately set to work to change the campus from a "suitcase campus" to a "residence campus".  She wanted the students to enjoy the same on-campus experience that they would have if they attended a four-year university. "We added a lot of fun activities, experiences and resources, and increased the ways in which students could get involved."
Since starting work at SC in 2010, Larissa has been a part of some great projects. One of her favorites was helping design the Thorne-Rider Campus Center. "To see what a great center that has become and to be a part of its design and completion was really exciting and fulfilling!"
In addition to her duties at Sheridan College, Larissa is also very involved in the Sheridan community. She serves as a soccer referee, as a referee instructor, is part owner in the Black Mountain Soccer League, volunteers at the local ice rink, works with Big Brothers/Big Sisters, and mans the Advocacy Resource Center help line.
Ironically, the girl who originally didn't want to go to college is currently working on her Doctorate Degree in Organizational Management while working at the college where her educational journey started.
Sheridan College is very fortunate that Larissa decided to come back home to make Sheridan College an even better place for students on their educational journey!
Click Here for more information about Sheridan College Housing opportunities..